Wire Mesh Infill Panels for Protection and Decoration
Welded mesh infill panel is a specific type of infill panel made of steel, aluminum or stainless steel to fill in a vacant or open space within a large structure, including handrails, balustrades and stair railings. Steel wires are welded together forming a sturdy and rigid mesh structure with uniform openings. Wire mesh infill panels offer advantages such as durability, transparency, and versatility in design. The choice of mesh size, wire thickness, and material can be tailored to suit specific functional requirements and aesthetic preferences.
Welded wire mesh infill panels are widely used in construction, architecture and interior design to provide a finished and cohesive look to a building or structure.
Installation Mesh Types
Typical square pattern
Typical square pattern parallel to rail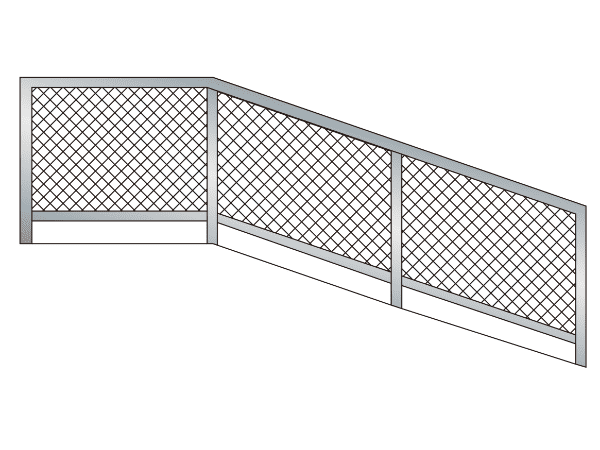 Typical diamond pattern
Specifications
According to the needs of users, we can provide single-tier, double-tier or multi-tier lockers.
Material: carbon steel, stainless steel, aluminum
Wire diameter or gauge: 4ga.–12ga. (2.5 mm – 6 mm),4 mm wire is the most popular type
Mesh Style:

Square: 1" x 1", 2" x 2", 3" x 3", 4" x 4"
Rectangular: 2" x 1", 1" x 3", 2" x 4"
2" × 2" is the most popular type

Finish:

Mill finish
Hot dip galvanized
Powder coated

Colors available:black, gray, yellow, red, blue, and green, etc.
Frame Style:

8 mm diameter wire
U Channel
square or round tube
Insert
Others

Connections:

Bolt system
Welded tab system
Welded directly to the rail or tube post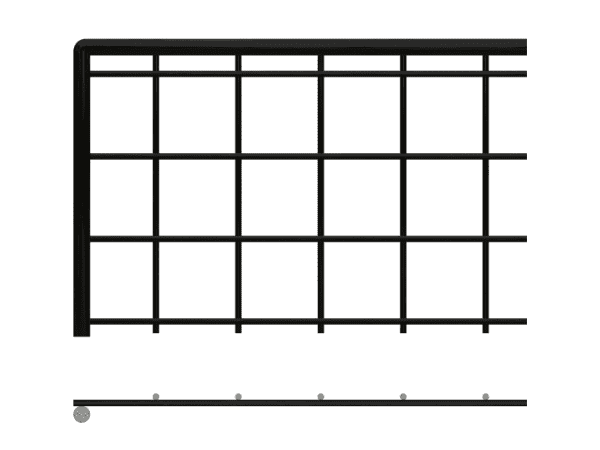 8 mm diameter wire frame
U channel frame
Square tube frame
U channel wooden frame (only welded mesh supplied)
Benefit of Welded Wire Mesh Infill Panels
Strength and Durability: The welding process used to manufacture welded mesh creates strong joints between the wires, making the panels robust and resistant to deformation. This strength is especially important for applications that require structural integrity, such as safety barriers or fencing.
Security: Welded mesh infill panels offer enhanced security due to their rigid construction. They can be used to create secure enclosures, prevent unauthorized access, or reinforce areas that require restricted entry.
Transparency and Visibility: Welded mesh panels provide good visibility and airflow due to their open grid-like pattern. This makes them suitable for applications where maintaining visibility is important, such as staircases, balconies, or protective barriers.
Versatility: Welded mesh infill panels come in various sizes, wire gauges, and opening configurations, allowing for customization based on specific project requirements. They can be easily integrated into different architectural and construction designs.
Low Maintenance: Welded mesh is typically coated with corrosion-resistant materials like galvanization or PVC, which helps to prolong its lifespan and reduce maintenance needs.
It's important to consider the specific requirements of your project and consult with professionals to determine if welded mesh infill panels are the right choice for your application.
A wire mesh infill panel is a specific type of infill panel that is constructed using wire mesh material. Wire mesh consists of interlaced metal wires, typically made of steel or stainless steel, woven together to form a grid-like pattern. This pattern creates a series of small openings or apertures throughout the mesh.
How To Order
Choose the Material (steel, aluminum or stainless steel)
Choose the wire diameter
Choose the wire mesh type
Choose the frame style
Choose finish
Determine the sizes

Two adjacent wire mesh panels installation
Applications
Welded wire mesh infill panels are commonly used in architectural and construction applications for various purposes. Here are a few examples:
Safety and Security: Wire mesh infill panels are often utilized as safety barriers in industrial settings, staircases, balconies, or walkways. The mesh pattern allows for visibility and airflow while preventing the passage of larger objects or unauthorized entry.
Fencing and Enclosures: Wire mesh infill panels can be employed as fencing material for perimeters, sports fields, or animal enclosures. The mesh provides containment while maintaining visibility.
Decorative Applications: Wire mesh infill panels can be used for decorative purposes in architectural designs. They can be incorporated into railings, screens, or partitions to add an aesthetic element to a space.
Green Spaces: Wire mesh infill panels can be utilized in landscaping or gardening projects. They can serve as trellises for climbing plants, provide support for hedges or shrubs, or act as a barrier for garden beds.
Interior design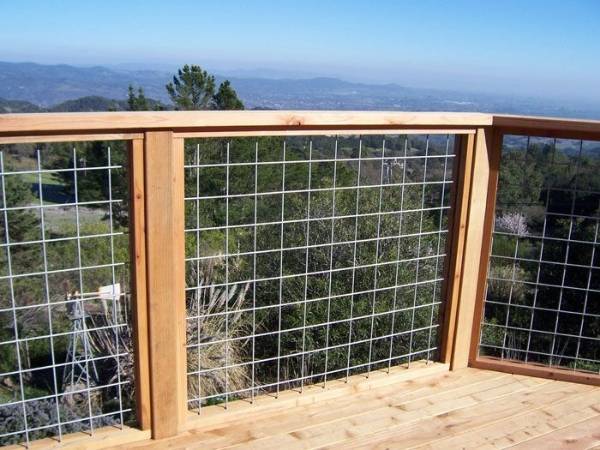 Scenery platform safety fence
Stair handrails
Balcony safety fence
Other Infill Panel Materials
Apart from welded mesh infill panels, we can also provide different types of woven mesh and perforated mesh as the infill panel materials for your choice.
Square pattern woven mesh
Rectangular pattern woven mesh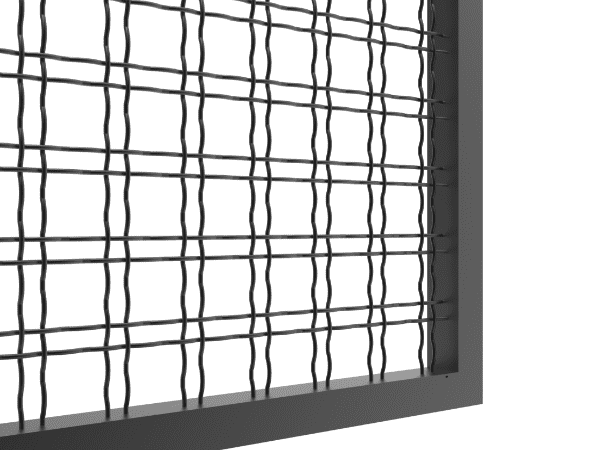 Creative pattern woven mesh
Perforated metal